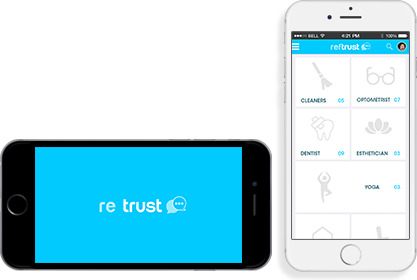 A brand new concept of Web & App products
Re trust is a brand new professional social network it will help you to find someone in who trust. it is not only responsive. it also adapts itself into every screen resolution. it is coded and designed to look perfect in full range of devices.
Responsive and multiplatform app
This brand new product is designed for web/tablet and mobile screens it is fully responsive and it also embraces the latest solutions to make your website look crisp and clean in high-resolution devices.